Alvin's later work in television again saw him winning the most coveted awards in the industry, receiving glowing reviews and continuing to work with the leading lights of the time – from Laurence Olivier and Angela Lansbury to Jeremy Irons and Judi Dench.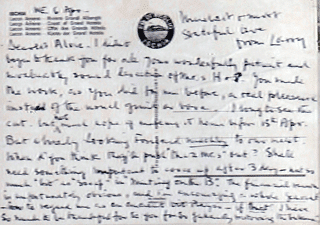 Mr Halpern and Mr Johnson (1983)
Starring Laurence Olivier and Jackie Gleason
Two men meet at the grave of the woman they loved. One is her husband, the other her lover. A quiet field near Bath is turned into a New Jersey graveyard, complete with carved marble toombstones.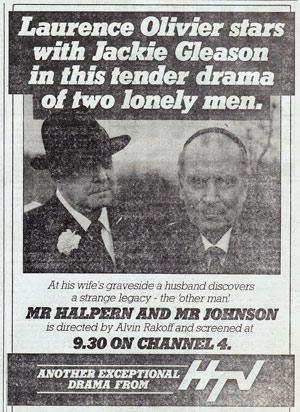 "Few surely will deny that in Mr Halpern and Mr Johnson Olivier found a television role worthy of him" Daily Mail 

"It was a great pleasure to see Laurence Olivier create yet another character" Daily Express 

"Lord Olivier and Mr Gleason sparkle as TV's Mr Halpern and Mr Johnson" Toronto Star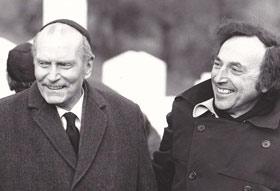 PARADISE POSTPONED (1985)
A 12 hour series by John Mortimer starring Michael Hordern, Zoe Wanamaker, introducing David Threlfall
Paradise Postponed centres on the scandal behind a leftist Reverend leaving his millions to a loathsome cabinet minister. John Mortimer brought his legal expertise and sombre humour to the plot, set in a rural English village, that takes in the upheavals of British society from the 1940s to the 1970s.
A directorial marathon filmed over 38 non-stop weeks.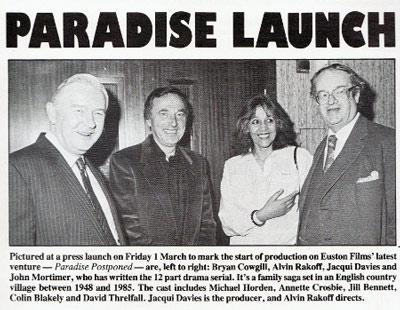 " The series is packed with lovingly created period detail to which the director Alvin Rakoff adds a luxurious veneer of glamour. His landscapes are suffused with a hazy golden glow in which the Thames glints with a steely blue " The Times
The Best of Friends was screened at BFI in 2014 with designer Eileen Diss and producer/director Alvin Rakoff present.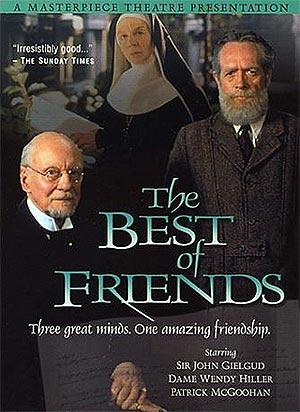 "Octogenarian actors do it with style" Daily Telegraph
"One of those rare little gems that is a magical confluence of a superb script, skilled actors and flawless direction. A one of a kind hour." wisewebwoman
A VOYAGE ROUND MY FATHER (1982)
** EMMY AWARD ** | ** 3 BANFF AWARDS **
Written by John Mortimer
Starring Laurence Olivier, Alan Bates and Jane Asher.
A 2nd INTERNATIONAL EMMY AWARD for Alvin Rakoff
and 3 BANFF FESTIVAL AWARDS (including Best Director & Best in Festival )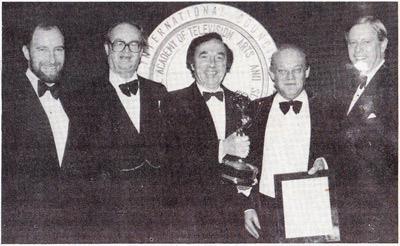 In 'A Voyage Around My Father' John Mortimer tells the story of his father, a blind, obstinate barrister. A superb cast and script, with scenes shot in the actual family home, school and colleges attended by Moritmer.
" A performance for posterity " Daily Telegraph
" A work of great power " Financial Times
" Turbulent with talent " The Guardian
" Olivier totally justified his reputation as the globe's greatest actor. This was a jewel. Spell-binding " Glasgow Times
"A great television occasion. Faultlessly cast, exquisitely shot … one of those few exercises the viewer never forgets " Punch
"Only two or three times a year does a play leave its preview audience almost wordless with delight .. aware perhaps that it is beyond criticism. Brideshead did it for 1981 – [Voyage] would seem to have done it for 1982" Daily Mail
" Some things in life shouldn't be missed such as A Voyage Round My Father " Toronto Star
" Can set tears pricking, jaws aching with laughter, even thoughts revolving in heads " Sunday Times
The First Olympics (1984)
The First Olympics, Athens 1896 Starring Angela Lansbury, Louis Jordan, David Caruso, Virginia McKenna, William Travers and Jason Connery.
Shot in the UK and Greece, The First Olympics tells the story of the recreation of the Olympics games in Athens in 1896 after a lapse of centuries. The ups and downs of the competitors, including those who adhered to the original Olympian requirements – participating in the nude.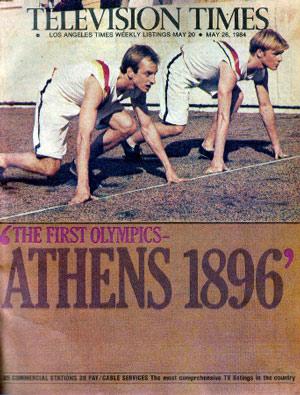 "Handsomely produced .. with several passages that are visually and emotionally stunning" Variety
"A gold medal calibre ensemble effort is elicited by director Alvin Rakoff" The Hollywood Reporter
"Mini-series shows us the Olympics as they were – and still should be" Toronto Star
"The First Olympics is made with far more care and skill than the typical TV production, which is especially evident in the tight direction by Alvin Rakoff and handsome filming in England and Greece" Los Angeles Times
A 6-part TV series about a Jewish detective. Devised, directed and produced by Alvin Rakoff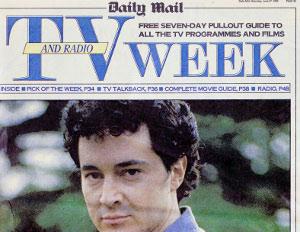 A DANCE TO THE MUSIC OF TIME (1997)
This epic piece comprised a four part series based on the twelve novel saga by Anthony Powell.
Starring John Gielgud, Miranda Richardson, Edward Fox, Zoe Wanamaker and Simon Russell Beale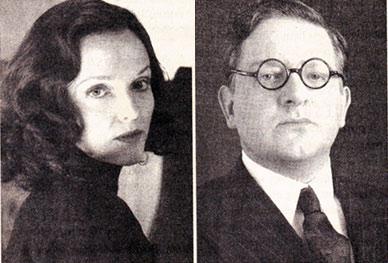 " The toast of the chattering classes " Sunday Times

" Lavish sets and a sumptuous cast " Independent

" Lovely settings, gorgeous costumes, handsome and high-toned " Daily Mail